Do you wish you had the time, energy, and confidence to do the things you love?
Does perfectionism, people-pleasing, and poor self image make you sabotage your own goals?
Are you burned out from putting others needs before your own leaving you without energy to do the things you enjoy?
If that sounds like you, keep reading….
I know your life might not be quite the way you envisioned it. Mine wasn't either! Maybe you feel like you're stuck in a moment and aren't sure where to go.
Maybe you thought it wouldn't be quite this stressful to juggle everything that comes along with adulthood (why did no one warn us?!).
It seems like other people have figured out this work-life balance thing…so why can't you? Why does everything feel so forced and draining?
Get 6-weeks of coaching and support to discover what drives you, to makeover your mindset, and to improve your work-life balance so you can pursue what matters most to you
Take control of your daily energy & time, and let stress and demands stop ruling your life? Regain control of your time, energy, and mindset with key insights and easy techniques?
Six Coaching sessions one-on-one with me via GoToMeeting or via phone call.
Coaching Journal Pages to track your progress and help establish your goals.
Bi-weekly accountability and encouragement via email so that you feel fully supported.
"As a mom with small children, my life changed so quickly. I started drifting further away from the things I used to incorporate into my daily routine. I gained weight and my health began to suffer. Sarah was so understanding and easy to talk to! By working together, I was able to develop a routine that was perfectly tailored to ME.  I was able to lose weight, improve my health, and become a better mom to my kids! I am so thankful for her help!"
Melissa, Delaware
Imagine feeling more energized and motivated about life, rather than feeling burned out and overwhelmed.
During the coaching process, you'll discover how to make positive changes in your life that lead you closer to where you want to be.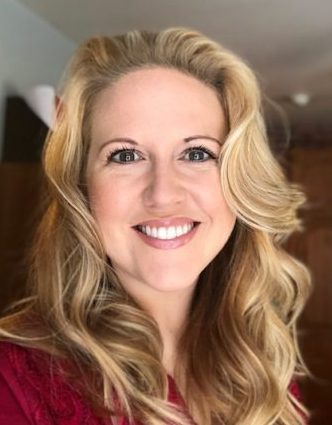 Hi! I'm Sarah and I've been where you are....
When I was working in healthcare, I often became frustrated about the time restraints.  I would see patients who needed someone to help them both physically AND mentally, and didn't know where to turn. It broke my heart! Therefore, I became a certified Life Coach with a focus on Neurolinguistic programming, which not only allows me to help others gain insight into their own life and strengths, but also allows me to provide the tools for them to become the best version of themselves using some fantastic strategies to realize those goals!
"Give a man a fish, you feed him for a day. Teach a man how to fish, you feed him for a lifetime."
Each of us has the ability to change our lives for the better and sometimes we just need someone to show us how. That's where I come in.  I am not a psychologist and will not tell you what to do. I will not judge you. I will not impose my beliefs onto you.  I WILL listen, learn how you view the world, and help open your possibilities to achieve your greatest potential. I have had great success helping my patients and am looking forward to extending my services to my readers as well!
Together we will work through mulitple areas creating self awareness, focussing on your strengths, improving upon your weaknesses, and setting a specific pathway to achieve your personal goals.
This is not for you if...
Don't spend another day without control of your life
What are you waiting for? It's your time now and you deserve to live the life you've always wanted. Take time to finally invest in yourself.
Frequently Asked Questions
How will I know if we are a good match?
Easy! We talk before deciding to work together. Schedule a free clarity call and we both  determine if it would be a good fit! I only take a few clients per month to focus on YOU. 
What if you can't help me?
If you need services that I cannot provide, I have an extensive list of resources and will follow up with an email with specifics tailored just to you! Don't worry! I will still point you in the right direction!
Do you provide refunds?
If we decide to work together, I invest in you. If you do not think that I have provided useful information and insight into helping you achieve your goals, then yes, I will provide a full refund within 30 days (outlined in our contract).
Why should I choose you over someone else?
I am a certified professional and a caring person who wants to help you.  I have over 16 years of experience counseling and also working in medicine, so I am able to recognize if you have an underlying medical need in addition to a personal one. I work tirelessly to get you the help you deserve, whether you work with me one-one-one or just need to be pointed to other resources.
What if I don't know what I want?
No problem! I have great diagnostic tools that I will walk you through. We will discover the most important things to you and talk about goals together!
How long do we work together?
Each basic coaching package is 6 weeks of working together! You can also ask for a tailored package based on your needs and goals.
"Sarah is the best. Before I came to her I really struggled with what I wanted to do with my life. I didn't have the tools to figure out what makes me fulfilled and how to achieve my dreams. But after working together, I discovered my passions. She helped me take steps forward and provided encouragement along the way. Now my life is exactly what I want it to be and I am so grateful."
Logan, Maryland
I only work with a few people per month and focus completely on their success
Let's develop a plan together and work toward your future goals and dreams. What are you waiting for?