How to Host a Self Care Party
Hosting a self-care party for your friends is one of the best ways to bring awareness and encourage each other! Self care is often something that we as women brush to the side, sacrificing our own needs and wants. By gathering together, you realize that you are not alone! A party is a fun way to discover the meaning of Self care and focus on intentional living with your girlfriends!
But this is not just another "girls-night-out"! In addition to having fun, self-care parties need to add value. I have put together few ideas that you can use to ensure that the night is both beneficial and entertaining!
Send out Paperless invites
Start off by sending out trendy and funky invites. Use interesting captions and motivating proverbs on your invitation cards with colorful and exciting images.
Also, you can set up an online feature which allows your guests to send in their ideas for the party! This can include things like "topics to discuss" or "things I struggle with daily" or even ideas on what specific areas of self-care they would like to focus on!
I really love using Evite because it is fast, easy, and has beautiful designs! Just enter email addresses and everything can be automated! You can even use it to share photos and comments among guests after the party.
Plan the Menu
Make an easy menu that you can prep ahead of time! Or better yet, ask everyone to pitch in and bring something to share! Avoid last minute distractions and unexpected mishaps that get in the way of a perfectly timed party!
For sample Self Care Party Menu Options, visit these fantastic sites! My two favorite articles are "25 Easy Party Food Ideas That Won't Break the Bank" by HGTV, and "Easy Entertaining and Dinner party Recipes" by the Food Network.
I tend to choose foods that I can easily prep ahead of time. That way, on the day of the party I just pull food out of the refrigerator, pop things in the oven, and set everything on the table! Easy! Things like tossed salad with fresh strawberries, baked potatoes with an array of toppings, and trays of cheese, meat, and dips always seem to be at the top of my list!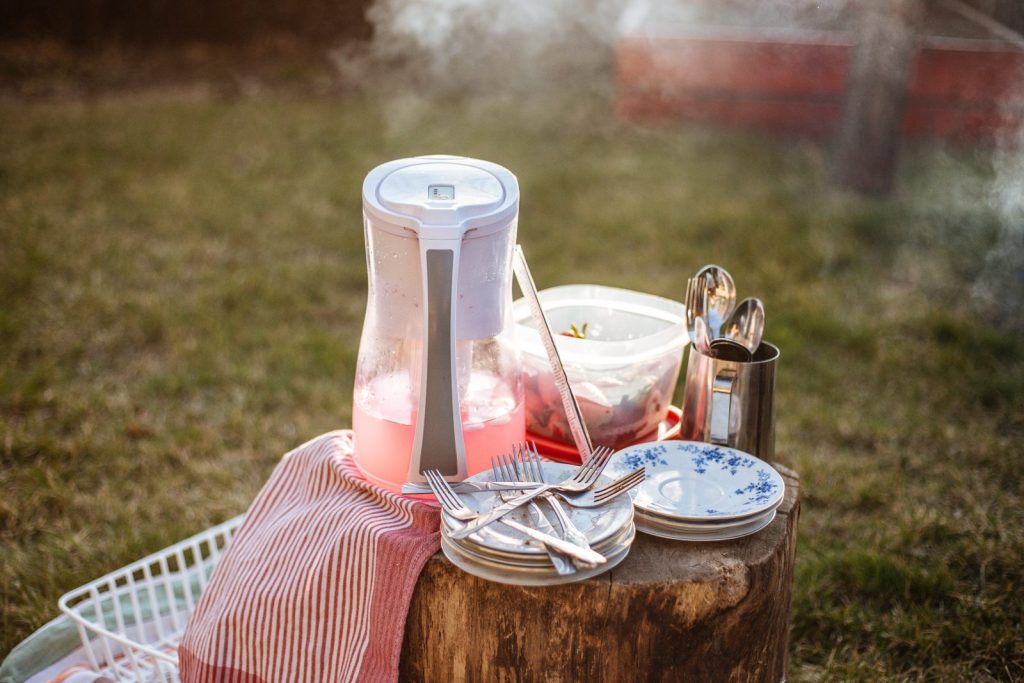 Setting the Mood
When I envision a relaxing Self Care party, I immediately think "Hygge." Hygge is everything cozy, relaxed, calming, and intentional. And an easy way to create this atmosphere is by using candles or Christmas lights, fresh flowers, and simple decor.
I had one client who asked me to brainstorm ideas with her and we came up with a fun solution to combine planning and "party favors"! She really loved antique shopping at thrift stores, so she took an afternoon for herself, turned off her phone, and shopped for vintage tea cups! She then used those to decorate the table and each guest took one home with them.
If "setting the mood" for the party seems stressful to you, don't fret! You can buy beautiful plastic table settings, fresh flowers, light some candles and you're done! Use disposable products, empty the dishwasher before guests arrive, use antique mismatched vintage tablewear or even borrow items from friends and family! You can even go outdoors and cut wild plants and greenery and wrap them in christmas lights.
Self Care Activities
sThis time together is intentional. You each set this evening out of your busy schedules to regroup and learn how to focus on Self Care! So that's exactly what you should do when you are thinking of activities. I often find that just 1-2 exercises are all that are needed. Here are my top 6 activity ideas:
Self Care. Each person jots down one thing that they really wish they had time to do on a daily basis, but just haven't fit it into their routine. This can be anything from reading books, exercising, journaling, getting a massage, and even meditation. Then, as a group, brainstorm ideas together for each person to help them figure out how they can make time for that activity. If you need handouts, I have a free Self Care Routine Worksheet
Self Love. Each person is given a blank notecard. They have 5 minutes to write down as many positive affirmations about themselves as they can. As soon as time is up, they can choose just one to share, but this highlights their strengths and talents. Everyone else should encourage them after they read from their list.
Focus on gratitude. Each person writes down a list of 10 things they are grateful for. Choose to share a few with the group.
Focus on giving. Each person commits to perform at least one Random Act of Kindness (ROAK) within the next week. This can be something they share on the Evite after the party is over!
Encouragement. Each person writes a note of encouragement. It can be to someone else in the room or another person they think of but they commit to sharing written encouragement in the next few days following the party.
DIY. Make a DIY project together that guests can even take home as a party gift. My post on my Favorite DIY Gifts can provide ideas and resources!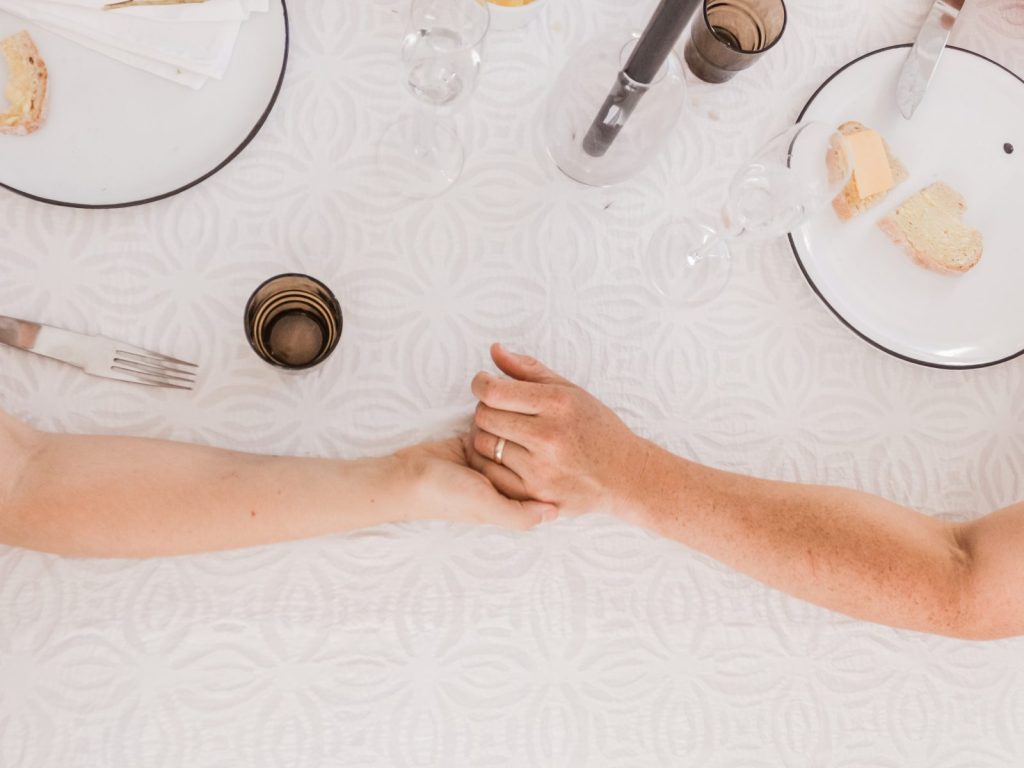 Encourage Self Care Talk
At the beginning of the night, explain to your guests what Self Care means to you and why you decided to host the party. By starting the conversation and opening up the night to positive self-care ideas and brainstorming, everyone will be open to encouragement!
You can also have different Self Care informational pages that guests can read to spark conversations. You can print my free lists of 50 Fun Self Care Activities, 31 day Gratitude Challenge, and 30 Days of Self Love Challenge and have them available for guests to take!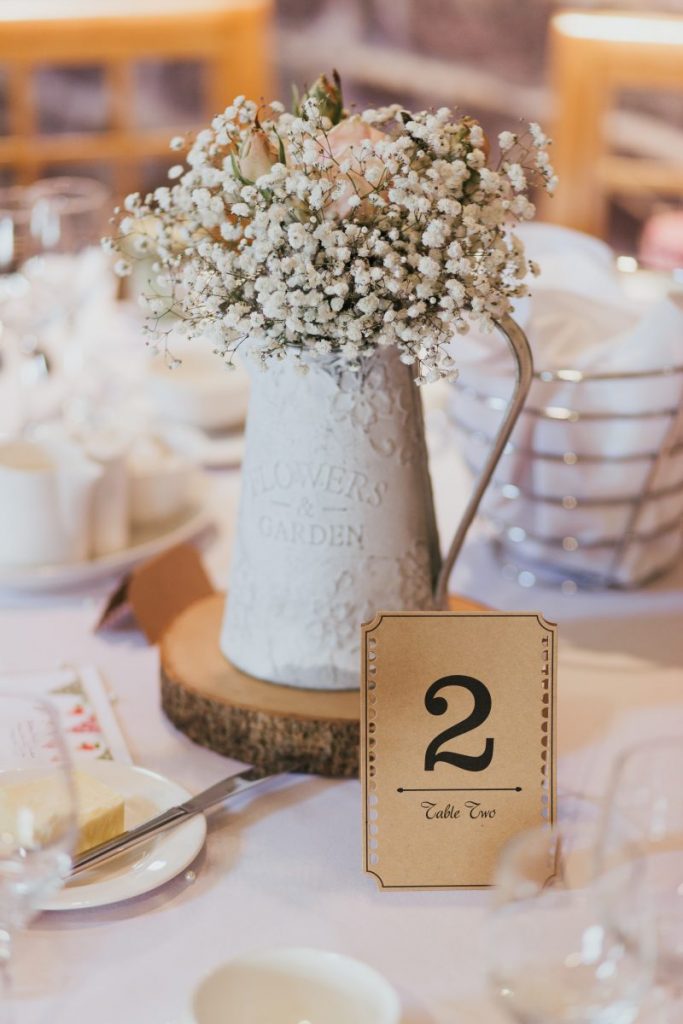 Party Favors
The purpose of a party favor from a Self Care party is to serve as as reminder of the things you learned together! This does not have to be expensive or elaborate.
You can send guests with DIY projects they made during the party, or send them with printables for their own Self Care routine. I have put together a free Self Care Party Pack with items such as note cards, bookmarks, and adult coloring pages that you can print and use!
In addition to that, a self-care party giveaway will act a reminder to uplift their spirits whenever they feel low or down. Here are some additional ideas:
Customized bookmarks. Simply paint or write each guest's name on the bookmark
Small notebooks to jot down ideas and to-do lists (you can find cute ones at the dollar store if you don't want to spend a lot of money)
A calming scented candle, lotion, or bath bomb
Have a BLAST!
There are no hard and fast rules to organizing and hosting a self-care party. So I hope this post got the ideas flowing and the dialogue started between you and your friends!
Enjoy a great evening together learning more about Self Care, brainstorming ways to incorporate it into your daily lives, and encouraging each other to take time for yourselves! Feel free to share my website with your guests!
I would love to hear about your own Self Care Parties and what ideas you and your guests came up with!